Alcohol Reference, Language, Mild Violence, Tobacco Reference
In-Game Purchases, Users Interact
Anno 1800 Seeds Of Change
dlc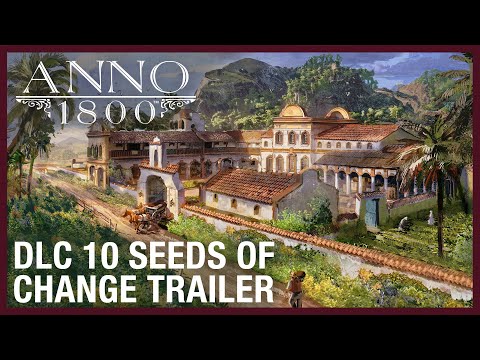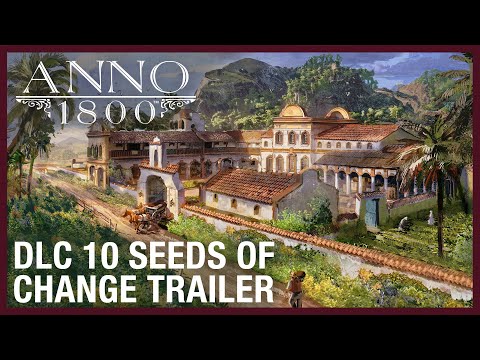 Be part of the new world's agricultural boom with the modular haciendas and face the challenges of a new scenario.
Genre:
General information
Release date:

April 12, 2022

Description:

Product Description Build powerful haciendas and use their modules to influence various areas of your islands. Fulfill your dreams of owning a country estate and discover many ways to enhance it.

Introduce an island policy and benefit from the resulting boosts. Discover new ways of producing goods from the old world into the new world, strengthening your residents' independence, and massively increase farming productivity by using the newly produced fertilizer. PLAY THE NEW SCENARIO Play as Vasco de Oliveira, sent to deserted islands to mine precious silver that must be delivered to the crown in time. Face seasonal challenges, plan your productions ahead, and create an irrigation system that will help you survive the summer heat!

Rating :

Alcohol Reference, Language, Mild Violence, Tobacco Reference

In-Game Purchases, Users Interact

Genre:

PC conditions:

You need a Ubisoft account and install the Ubisoft Connect application to play this content.

Anti-Cheat software:

BattlEye anti-cheat software automatically installed with this game, you will not be able to launch the game if you have uninstalled it.
© 2022 Ubisoft Entertainment. All Rights Reserved. Anno 1800™, Ubisoft and the Ubisoft logo are registered or unregistered trademarks of Ubisoft Entertainment in the US and/or other countries.
General information