Alcohol Reference, Language, Mild Violence, Tobacco Reference
In-Game Purchases, Users Interact
Anno 1800 New World Rising
dlc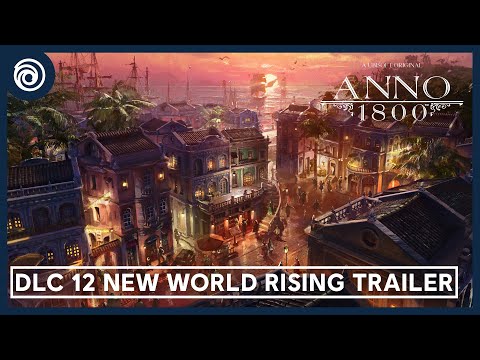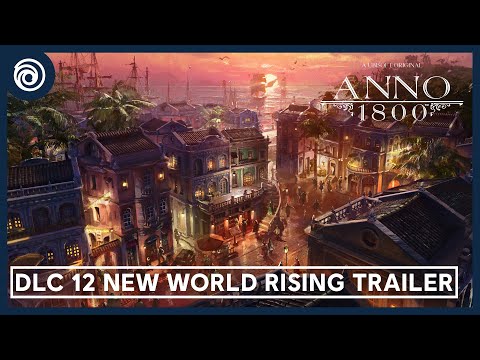 Experience the cultural boom in the New World, celebrate with a new population tier and discover new islands to expand!
Genre:
General information
Release date:

December 8, 2022

Description:

Anno 1800 New World Rising DLC focus is to embrace the culture of your New Worlds residents. Anno 1800 DLC 12 includes the following content: Discover a brand-new, high class society reside

nce tier for the New World – the Artistas. Take advantage of newly spotted islands on the New World map and use the additional space to expand your empire further. Embrace the culture of your New Worlds residents by building the Stadium, the grand new monument. Be able to experience Anno without tax income and beat the ever-changing market to reclaim lost artifacts in the fourth Scenario of Anno 1800™.

Rating :

Alcohol Reference, Language, Mild Violence, Tobacco Reference

In-Game Purchases, Users Interact

Genre:

PC conditions:

You need a Ubisoft account and install the Ubisoft Connect application to play this content.

Anti-Cheat software:

BattlEye anti-cheat software automatically installed with this game, you will not be able to launch the game if you have uninstalled it.
© 2022 Ubisoft Entertainment. All Rights Reserved. Anno 1800™, Ubisoft and the Ubisoft logo are registered or unregistered trademarks of Ubisoft Entertainment in the US and/or other countries.
General information