Alcohol Reference, Language, Mild Violence, Tobacco Reference
In-Game Purchases, Users Interact
Anno 1800 Bright Harvest
dlc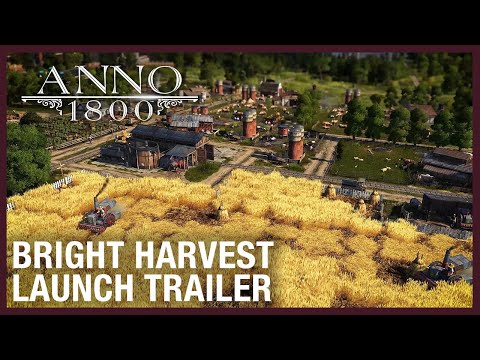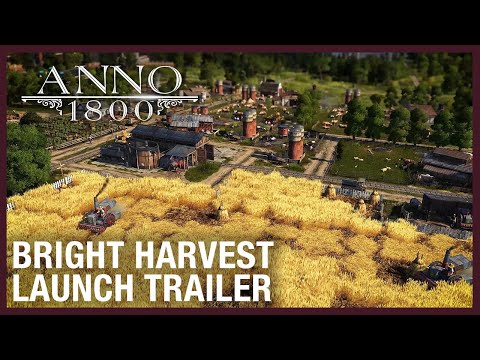 Take your empire's farming efforts to the next level thanks to technical innovations such as tractors.
Genre:
General information
Release date:

June 2, 2020

Description:

Take your empire's farming efforts to the next level with Anno 1800's Bright Harvest DLC. Massively increase productivity across all your farms in the Old and New World, featuring new innovations suc

h as tractors. These new innovations will work across all game sessions. Carefully plan your network of oil refineries and farms to make sure your tractors don't run out of fuel. New fodder silos increase the efficiency of animal farms in all corners of your empire. Make your cities even more lifelike with a selection of new agricultural and industrial ornaments. Prove your farming prowess with five new Challenges and three new Ubisoft Club Rewards to unlock.

Rating :

Alcohol Reference, Language, Mild Violence, Tobacco Reference

In-Game Purchases, Users Interact

Platforms:

PC (Digital)

Genre:

PC conditions:

You need a Ubisoft account and install the Ubisoft Connect application to play this content.

Anti-Cheat software:

BattlEye anti-cheat software automatically installed with this game, you will not be able to launch the game if you have uninstalled it.

Multiplayer:

Yes

Single player:

Yes
© 2020 Ubisoft Entertainment. All Rights Reserved. Anno 1800™, Ubisoft and the Ubisoft logo are registered or unregistered trademarks of Ubisoft Entertainment in the US and/or other countries.
General information