Blood and Gore, Intense Violence, Sexual Themes, Strong Language, Use of Drugs and Alcohol, Online Interactions Not Rated by the ESRB
Far Cry® 5 Lost on Mars
dlc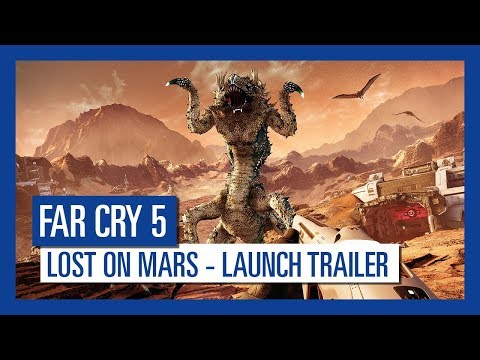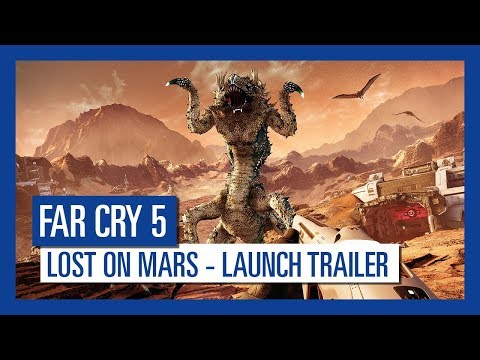 Journey to space in Lost on Mars, the second DLC expansion for Far Cry® 5. Leave Earth behind and go toe-to-claw against Martian arachnids to save the world from an alien invasion. Also available in the Far Cry 5 Gold Edition and ... read more
Genre:
General information
Release date:

July 17, 2018

Description:

Require: This content is compatible with versions of the game purchased through Uplay or the Ubisoft Store PRODUCT DESCRIPTION Journey to space in Lost on Mars, the second DLC expansion for Far

Cry® 5. Leave Earth behind and go toe-to-claw against Martian arachnids to save the world from an alien invasion. Also available in the Far Cry 5 Gold Edition and Season Pass. FEATURES Experience an all-new Far Cry® 5 adventure in a gorgeous Mars sandbox. Battle new arachnid enemies, an alien threat unlike anything seen in Far Cry before. Join Nick Rye and Hurk from the Far Cry® 5 main campaign in a whole new story. Defy gravity and blast across Mars with your Space Jet, a whole new way to navigate the extraterrestrial terrain. Wield strange and incredible new weapons including the Blaster of Disaster, Hellfire, and the Morphinator!

Rating :

Blood and Gore, Intense Violence, Sexual Themes, Strong Language, Use of Drugs and Alcohol, Online Interactions Not Rated by the ESRB

Anti-Cheat software:

BattlEye anti-cheat software automatically installed with this game, you will not be able to launch the game if you have uninstalled it.

Multiplayer:

Yes
© 2018 Ubisoft Entertainment. All Rights Reserved. Far Cry, Ubisoft, and the Ubisoft logo are registered or unregistered trademarks of Ubisoft Entertainment in the US and/or other countries. Based on Crytek's original Far Cry directed by Cevat Yerli.
General information