Blood and Gore, Intense Violence, Partial Nudity, Sexual Themes, Strong Language, Use of Drugs and Alcohol
Users Interact, In-Game Purchases
Assassin's Creed Valhalla Dawn of Ragnarök
dlc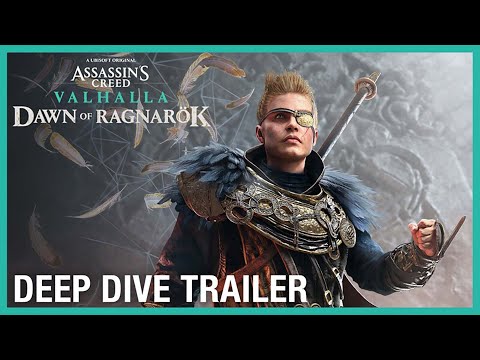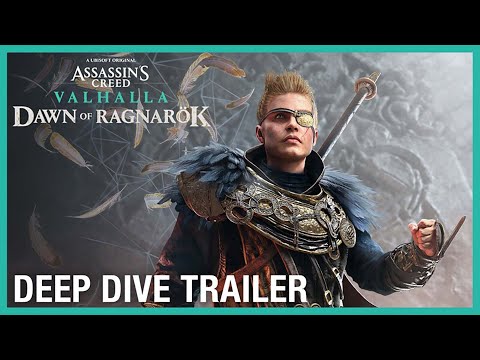 Become the Norse god Odin as you embark on an epic journey through a realm of myth to save your son and in the face of the doom of the gods.
Genre:
General information
Release date:

March 10, 2022

Description:

In a stunning world of Norse Myth, invaders of frost and flame threaten the fate of the Nine Realms. The dwarven kingdom of Svartalfheim is crumbling, and amidst the chaos, Odin's beloved son, Baldr,

has been taken prisoner by the immortal fire giant, Surtr. In Assassin's Creed Valhalla: Dawn of Ragnarök, the most ambitious expansion in franchise history, Eivor must embrace their destiny as Odin, the Norse god of Battle and Wisdom. Features Unleash new divine powers as you embark on a desperate quest through a breathtaking world. Complete a legendary Viking saga and save your son in the face of the gods' doom. A war begins. A world ends. This is the Dawn of Ragnarök.

Rating :

Blood and Gore, Intense Violence, Partial Nudity, Sexual Themes, Strong Language, Use of Drugs and Alcohol

Users Interact, In-Game Purchases

Genre:

PC conditions:

You need a Ubisoft account and install the Ubisoft Connect application to play this content.

Anti-Cheat software:

BattlEye anti-cheat software automatically installed with this game, you will not be able to launch the game if you have uninstalled it.
© 2020 Ubisoft Entertainment. All Rights Reserved. Assassin's Creed, Ubisoft and the Ubisoft logo are registered or unregistered trademarks of Ubisoft Entertainment in the U.S. and/or other countries.
General information