Blood and Gore, Drug Reference, Intense Violence, Nudity, Sexual Content, Strong Language, Use of Alcohol
Assassin's Creed Origins - The Curse Of the Pharaohs
dlc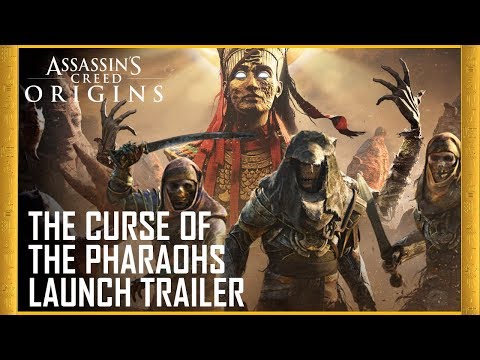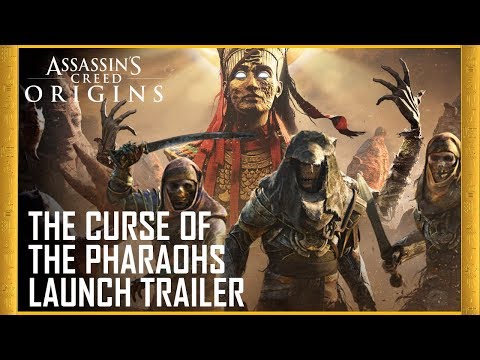 Embark on a brand-new quest to the city of Thebes! The Assassin's Creed® Origins journey continues as Bayek learns of a curse raising undead pharaohs who ravage the city. Investigate the cause and defeat mythical beasts to put the... read more
Genre:
General information
Release date:

March 13, 2018

Description:

Embark on a brand-new quest to the city of Thebes! The Assassin's Creed® Origins journey continues as Bayek learns of a curse raising undead pharaohs who ravage the city. Investigate the cause and def

eat mythical beasts to put these pharaohs to rest. FEATURES Fight undead pharaohs and mystical beasts from Egyptian mythology while uncovering the cause of a horrific curse. Explore four brand-new regions: The Valley of the Kings, City of Thebes, Aswan, and Kharga Oasis. Enhance your gear set by wielding new legendary weapons with unique attributes. Make Bayek even deadlier with a higher-level cap and new abilities.

Rating :

Blood and Gore, Drug Reference, Intense Violence, Nudity, Sexual Content, Strong Language, Use of Alcohol

Anti-Cheat software:

BattlEye anti-cheat software automatically installed with this game, you will not be able to launch the game if you have uninstalled it.
© 2018 Ubisoft Entertainment. All Rights Reserved. Assassin's Creed, Ubisoft, and the Ubisoft logo are trademarks of Ubisoft Entertainment in the U.S. and/or other countries.
General information