Watch_Dogs® 2 T-Bone Content Bundle - DLC
dlc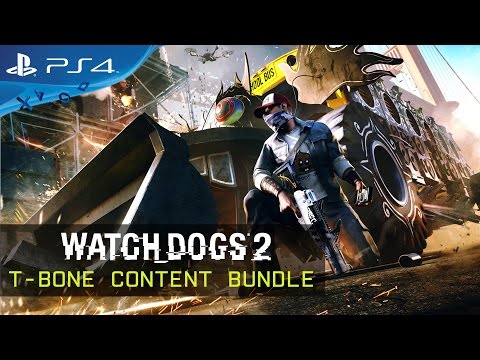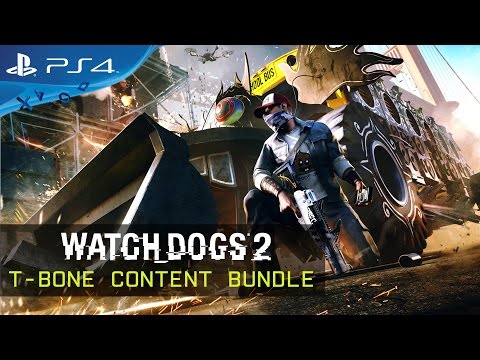 Get the style and the swagger of legendary hacker T-Bone Grady in the first Watch_Dogs 2 DLC bundle! Outfit Marcus with T-Bone's signature look, and plow a path of epic destruction through San Francisco in T-Bone's customized tru... read more
Genre:
General information
Release date:

24/01/2017

Description:

This content requires the base game in order to play. Please note this content is included in the season pass. PRODUCT DESCRIPTION Get the style and the swagger of legendary hacker T-Bone Grady

in the first Watch_Dogs 2 DLC bundle! Outfit Marcus with T-Bone's signature look, and plow a path of epic destruction through San Francisco in T-Bone's customized truck - specially equipped to lift and annihilate vehicles, enemies, and anything else in your way. Fend off a new elite class of enemy as you're assaulted with laser-guided grenade launchers, and raise the stakes with an all-new co-op difficulty mode. New Features: T-Bone Truck available in the car-on-demand app One complete T-Bone inspired outfit New elite enemy class, armed with laser-guided grenade launchers New co-op difficulty mode

Rating :

Platforms:

PC (Digital)

Genre:

Activation:

Automatically in the Uplay desktop application

PC conditions:

You need a Ubisoft account and install the Ubisoft Connect application to play this content.

Anti-Cheat software:

BattlEye anti-cheat software automatically installed with this game, you will not be able to launch the game if you have uninstalled it.
©2016 Ubisoft Entertainment. All Rights Reserved. Watch Dogs 2, Ubisoft and the Ubisoft logo are trademarks of Ubisoft Entertainment in the U.S. and/or other countries.
General information