Far Cry 6: Lost Between Worlds
dlc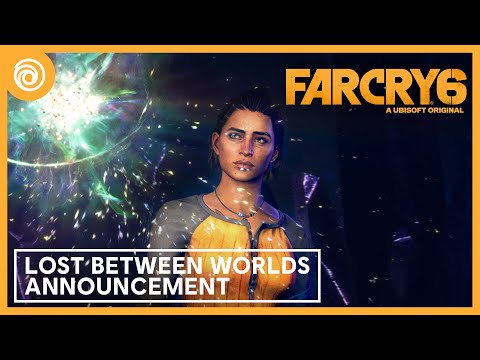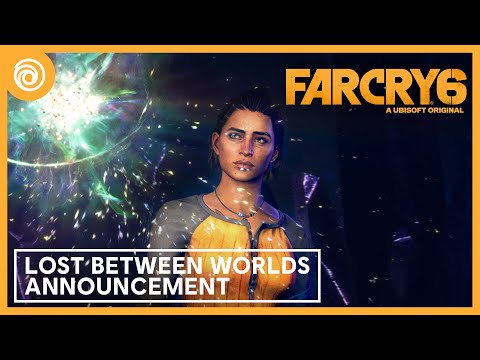 Conquer 15 unique life-or-death trials in this thrilling new chapter of Dani Rojas' story.
Genre:
General information
Release date:

06/12/2022

Description:

Product Description After exploring a strange meteorite impact site, legendary guerrilla Dani Rojas is ripped from Earth and trapped in a supernatural prison – a distorted version of Yara. To

escape, Dani must make their way through a gauntlet of fractured trials to collect the five broken shards needed to repair the vessel. Storm a fractured fortress floating in the sky, swim through an underwater Esperanza filled with deadly traps, scramble down an active volcano, fend off the darkness in a blackout cave, and much more. With some calling for stealth and navigation while others require speed and force, no two Rifts are alike. Forge an unlikely friendship with Fai, your condescending but strangely endearing guide, as you take on enemies including Shardfaces, the color-coded crystalline guardians of the Rifts. To defeat them, you'll use Chromatic Combat, switching between red and blue ammo on the fly. With every shard you collect, you get powerful gear, weapon upgrades, and tools to help you forge custom shortcuts throughout the map. Upon completion of the expansion, you'll return to Yara with the most powerful gear in Far Cry 6 – Fai gear.

Rating :

Genre:

PC conditions:

You need a Ubisoft account and install the Ubisoft Connect application to play this content.

Anti-Cheat software:

BattlEye anti-cheat software automatically installed with this game, you will not be able to launch the game if you have uninstalled it.
© 2022 Ubisoft Entertainment. All Rights Reserved. Far Cry, Ubisoft, and the Ubisoft logo are trademarks of Ubisoft Entertainment in the US and/or other countries.
General information