Bad Language, In-Game Purchases, Violence
Far Cry 5 - Season Pass
dlc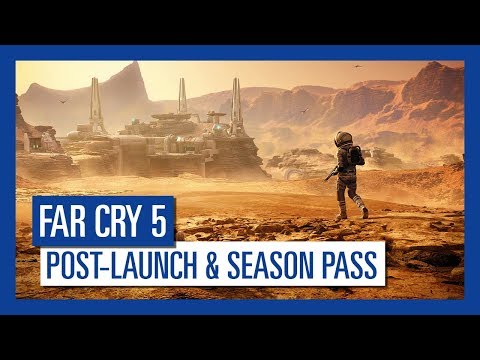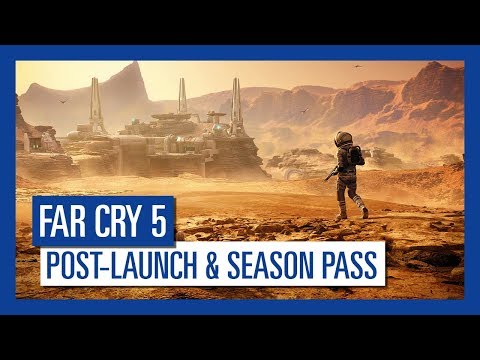 This product is a Virtual Currency extra content.You will need the game in order to use it. These credits are limited to the user's account and platform, and can only be used in the game. Not Eligible for club discount
Genre:
General information
Release date:

27/03/2018

Description:

Purchase to access additional Far Cry®5 content. Expand your Far Cry®5 experience, with explosive other-worldly adventures. Fight off horrific zombies, ruthless Vietcong soldiers, and mutat

ed Martian arachnids in 3 post-launch stories. Also includes Far Cry®3 : Rediscover the solo campaign of the number-one rated shooter of 2012** FEATURES: 3 Post-launch Stories Additional weapon Far Cry®3 Requires Far Cry®5. **Based on Metacritic as of 11/28/2012.

Rating :

Bad Language, In-Game Purchases, Violence

PC conditions:

You need a Ubisoft account and install the Ubisoft Connect application to play this content.

Anti-Cheat software:

BattlEye anti-cheat software automatically installed with this game, you will not be able to launch the game if you have uninstalled it.

Multiplayer:

Yes

Single player:

Yes
© 2018 Ubisoft Entertainment. All Rights Reserved. Far Cry, Ubisoft, and the Ubisoft logo are registered or unregistered trademarks of Ubisoft Entertainment in the US and/or other countries. Based on Crytek's original Far Cry directed by Cevat Yerli.
General information