Bad Language, In-Game Purchases, Violence
Far Cry 5 - Hours Of Darkness
dlc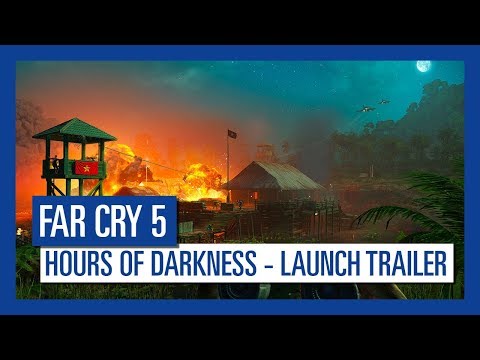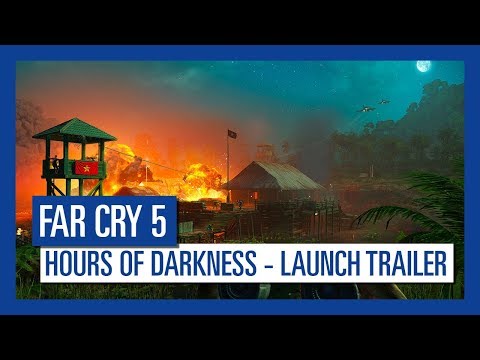 In "Hours of Darkness", play the first war-based Far Cry experience in Hours of Darkness, the first DLC for Far Cry®5. Wreck havoc behind enemy lines in war-torn Vietnam, and fight to escape by any means necessary.
Genre:
General information
Release date:

27/03/2018

Description:

In the first Far Cry®5 DLC, experience the first war-based Far Cry adventure. Trapped behind enemy lines, you must survive war-torn Vietnam to take down Viet-Cong. Will you be able to rescue your

squad mates and evacuate to safety? FIRST WAR-BASED DLC Live the experiences of Hope County's resident Vietnam veteran Wendell Redler, as you escape from behind enemy lines to get to safety. UNIQUE WEAPONS AND NEW SKILLS Explore a Vietnam warzone, armed with new abilities, gear, and skills like your all-new "Survival Instinct" NEW MODES UPON COMPLETION Completing Hours of Darkness unlocks new modes, giving players a reason to return to Vietnam.

Rating :

Bad Language, In-Game Purchases, Violence

Platforms:

PC (Digital)

Activation:

The DLC will automatically become available in your game and Uplay PC after purchase. There is no need for manual activation.

PC conditions:

You need a Ubisoft account and install the Ubisoft Connect application to play this content.

Anti-Cheat software:

BattlEye anti-cheat software automatically installed with this game, you will not be able to launch the game if you have uninstalled it.

Multiplayer:

Yes

Single player:

Yes
© 2018 Ubisoft Entertainment. All Rights Reserved. Far Cry, Ubisoft, and the Ubisoft logo are registered or unregistered trademarks of Ubisoft Entertainment in the US and/or other countries. Based on Crytek's original Far Cry directed by Cevat Yerli.
General information