Blood, Intense Violence, Strong Language
Tom Clancy's The Division™: Underground
dlc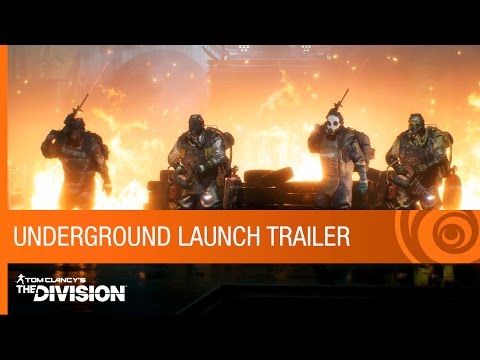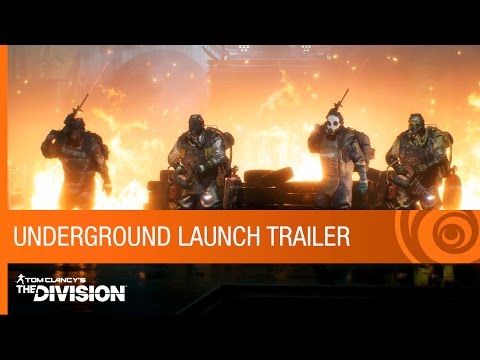 Dive into the underbelly of New York to save what remains in Underground, the first expansion for Tom Clancy's The Division. Explore the randomly generated mazes of subways, tunnels and sewers to fight deadly enemies and rec... read more
Genre:
General information
Release date:

June 28, 2016

Description:

Require: This content is compatible with versions of the game purchased through Uplay or the Ubisoft Store This content requires the base game in order to play. Please note this content is include

d in the season pass. Tom Clancy's The Division™ – Expansion I: Underground Dive into the underbelly of New York to save what remains in Underground, the first expansion for Tom Clancy's The Division. Explore the randomly generated mazes of subways, tunnels and sewers to fight deadly enemies and recover powerful loot. Experience an all-new incursion and find the latest weapons, gear and more. There is a secret war going on in the uncharted and claustrophobic depths of Manhattan. Root out the threat and earn unique rewards. Explore the Underground of New York in solo play or up to four player co-op. Operations: Experience randomly generated levels with all new environmental hazards and traps. Directives: Add a unique twist to your gameplay experience by changing the rules of engagement for both your enemies and your own team and combine more Directives to unlock better rewards. Underground Rank: Earn Underground experience and climb in Rank to unlock new Directives, Operation types, and exclusive Vanity Items.

Rating :

Blood, Intense Violence, Strong Language

Platforms:

PC (Digital)

Activation:

Automatically Added to Uplay Library

PC conditions:

You need a Ubisoft account and install the Ubisoft Connect application to play this content.

Anti-Cheat software:

BattlEye anti-cheat software automatically installed with this game, you will not be able to launch the game if you have uninstalled it.

Multiplayer:

Yes

Single player:

Yes
© 2015 Ubisoft Entertainment. All Rights Reserved. Tom Clancy's, The Division logo, the Soldier Icon, Ubisoft, and the Ubisoft logo are trademarks of Ubisoft Entertainment in the US and/or other countries.
General information