Trials Fusion™ - Awesome Level Max - DLC 7
dlc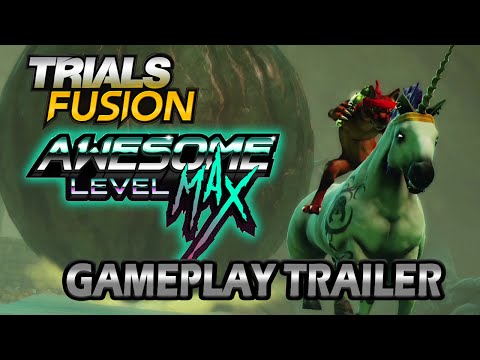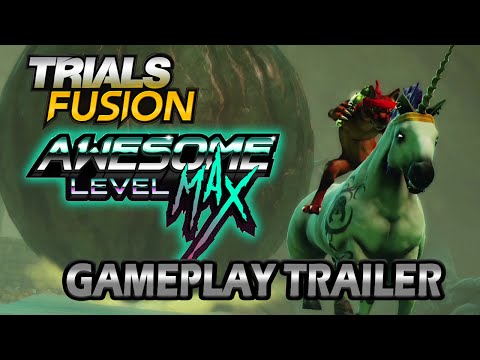 Take on an unlimited array of platform-racing challenges in the unreal world of Trials Fusion.
Genre:
General information
Release date:

15/07/2015

Description:

Description Take on an unlimited array of platform-racing challenges in the unreal world of Trials Fusion.Using your skills to traverse across obstacle-laden, ramp-ridden courses, you must strive to

set track records against the best Trials players from around the globe. Whether you're racing alone, with friends, or in a global tournament, competition is always around you. The new Awesome Level MAX DLC adds a collection of new tracks and gaming content, combined with a unique Trials experience featuring an unexpected hero riding a very special bike… This fresh DLC pack contains levels that are as much tracks as they are adventures!Key FeaturesTHE NEW DLC "AWESOME LEVEL MAX" Immerse yourself in a unique Trials experience through the 2 themed events of this new content pack:The Awesome Adventure is a funny and previously unseen Trials gaming experience, including a unique unicorn-riding cat!RedLynx vs All-Stars is a collection of 22 new tracks, half of them created by RedLynx's track developers and the other half made by the very best track creators from all around the world!In total, this new DLC pack features 30 all-new tracks plus 10 Supercross tracks, 30 unexpected and various challenges to complete, unicorn bike & cat rider, Key TakeawayTrials Fusion is the gold-standard physic-based platform racer for the next-generation of gaming. Built upon the Trials franchise's proven gameplay foundations, Fusion challenges players endlessly in both classic and all-new ways. With unique platform-racing gameplay, ubiquitous competition and an ever-expanding destination for new content and features, the Trials Fusion experience is never over. 5 new garage items and more than 130 fresh new Editor objects.

Rating :

Genre:

PC conditions:

You need a Ubisoft account and install the Ubisoft Connect application to play this content.

Anti-Cheat software:

BattlEye anti-cheat software automatically installed with this game, you will not be able to launch the game if you have uninstalled it.
© 2014-2015 Ubisoft Entertainment. All rights Reserved. Trials Fusion, Ubisoft and the Ubisoft logo are trademarks of Ubisoft Entertainment in the US and/or other countries.
General information