Blood, Drug Reference, Strong Language, Violence
Users Interact, In-Game Purchases
Assassin's Creed Valhalla - The Siege of Paris
dlc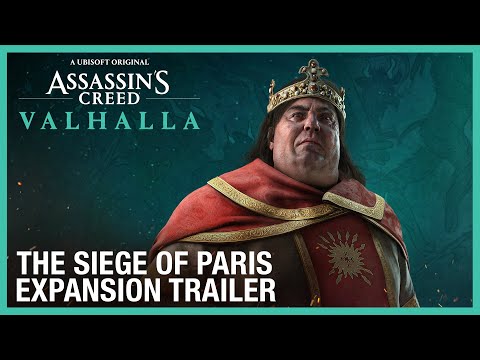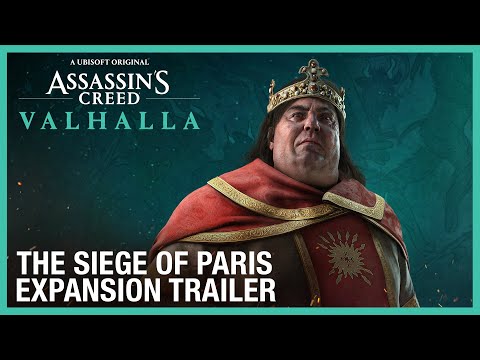 Relive the most ambitious battle in Viking history. Infiltrate the city of Paris to safeguard your clan's future.
General information
Release date:

August 12, 2021

Description:

Product Description Relive the most ambitious battle in Viking history. Sail to the war-torn kingdom of Frankia and besiege the fortified city of Paris. Fight the merciless forces of Charles the Fa

t and form strategic alliances to safeguard your clan's future. Continue your Viking saga with The Siege of Paris: Infiltrate The fortified walls of ninth-century Paris Aid The resistance against The Carolingian Empire Explore The lush Frankish countryside and sail The iconic Seine River Assassinate key enemies in open-ended quests Upgrade to the season pass for instant access to Wrath of the Druids and The Siege of Paris expansions, PLUS The Legend of Beowulf bonus quest!

Rating :

Blood, Drug Reference, Strong Language, Violence

Users Interact, In-Game Purchases

PC conditions:

You need a Ubisoft account and install the Ubisoft Connect application to play this content.

Anti-Cheat software:

BattlEye anti-cheat software automatically installed with this game, you will not be able to launch the game if you have uninstalled it.
© 2021 Ubisoft Entertainment. All Rights Reserved. Assassin's Creed, Ubisoft and the Ubisoft logo are registered or unregistered trademarks of Ubisoft Entertainment in the U.S. and/or other countries.
General information