STEEP™ Season Pass
dlc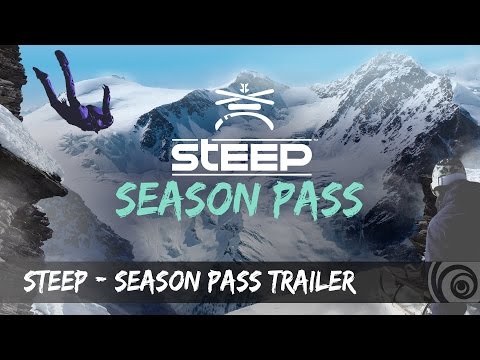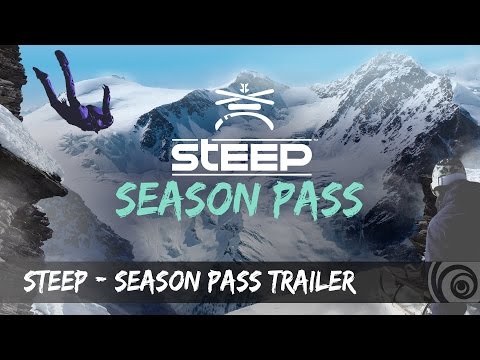 Drop In with the STEEP Season Pass: including 3 packs of exclusive challenges, unique costumes, and adrenaline-pumping add-on sports to customize your ride and take your mountain experience to the next level. The Seaso... read more
Genre:
General information
Release date:

02/12/2016

Description:

This content requires the base game in order to play. Drop In with the STEEP Season Pass: including 3 packs of exclusive challenges, unique costumes, and adrenaline-pumping add-on sports to c

ustomize your ride and take your mountain experience to the next level. The Season Pass also includes bonus Helicopter Tickets, an Exclusive Snowman Costume, and 10,000 Steep Credits. FEATURES: Winter Fest Pack: Winter sled, plus new fun challenges and costumes to customize your look Extreme Pack: 3 new adrenaline fueled sports - rocket wings, base jumping and speed gliding. Adrenaline Pack: Includes the Moonlight Pack of 3 unique night-time challenges and equipment pack, along with a total of 3 costumes, 2 outfits, 2 boards and 3 wingsuits. Exclusive Snowman Costume Helicopter Tickets: to get you around the mountain even faster 10,000 Steep Credits

Rating :

Platforms:

PC (Digital)

Genre:

simulation

Activation:

Automatically in the Uplay desktop application

PC conditions:

You need a Ubisoft account and install the Ubisoft Connect application to play this content.

Anti-Cheat software:

BattlEye anti-cheat software automatically installed with this game, you will not be able to launch the game if you have uninstalled it.
©2016 Ubisoft Entertainment. All Rights Reserved. Ubisoft and the Ubisoft logo are trademarks of Ubisoft Entertainment in the US and/or other countries.
General information