Online Interactions Not Rated by the ESRB
For Honor Medjay Hero
dlc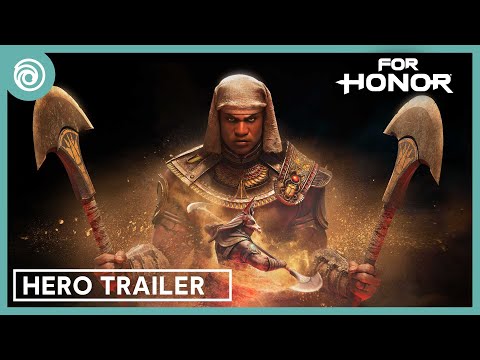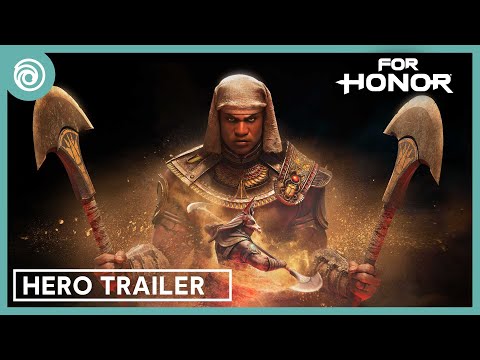 Free Heathmoor from the curse unleashed by Bolthorn with the help of the first Egyptian hero in For Honor®, the Medjay.
Genre:
General information
Release date:

July 28, 2022

Description:

Product Description Play as the first Egyptian hero in For Honor® with the Medjay, and switch between the Fan Axe and the Dual Wielding Axe. When his friend Bolthorn stole the Scarab Bracele

t from the desert kingdom, Neferkha, the last descendant of the pharaohs, knew what would happen next. He is the only one with the power to break the curse and save Heathmoor from unspeakable tragedy. The Medjay Hero offer includes: 1 New Hero: Medjay 1 Ornament 1 Elite Outfit 7-Day Champion Status (Extra XP, Extra Loot, and More) 3 Scavenger Crates with Random Gear

Rating :

Online Interactions Not Rated by the ESRB

Genre:

PC conditions:

You need a Ubisoft account and install the Ubisoft Connect application to play this content.

Anti-Cheat software:

BattlEye anti-cheat software automatically installed with this game, you will not be able to launch the game if you have uninstalled it.
© 2021 Ubisoft Entertainment. All Rights Reserved. The For Honor logo, Marching Fire, Ubisoft and the Ubisoft logo are registered or unregistered trademarks of Ubisoft Entertainment in the U.S. and/or other countries.
General information