Language, Mild Blood, Mild Suggestive Themes, Violence
The Crew Ultimate
Ultimate Edition
PC (Digital)
PS4 (Digital)
Xbox (Digital)
We're sorry but you may not access this content due to age gate. Please review our
Privacy Policy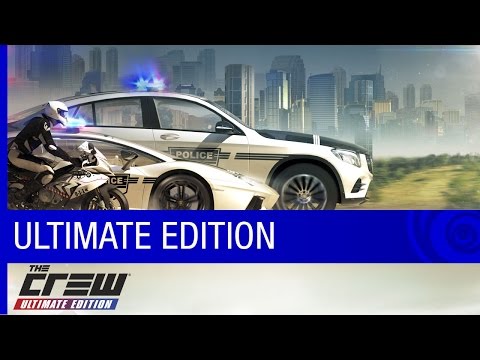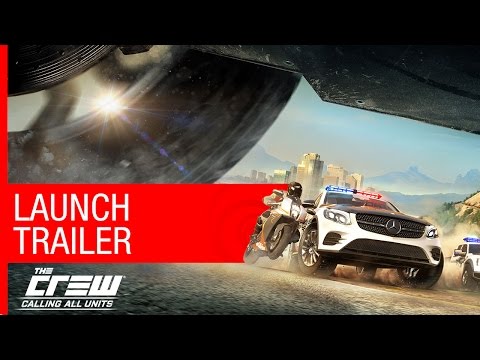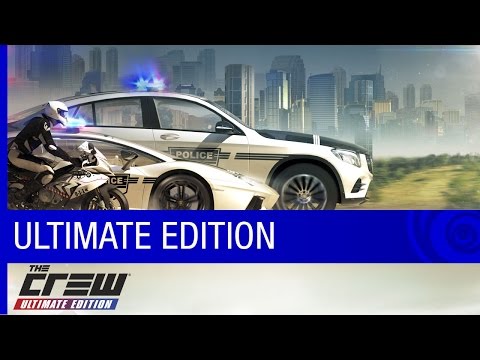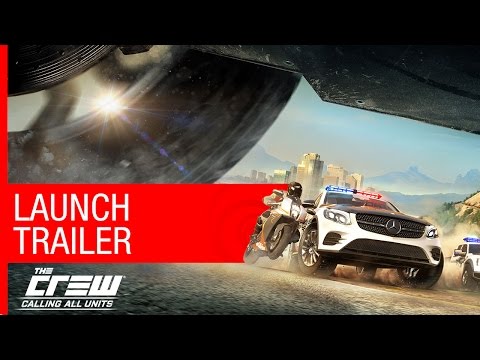 The Crew Ultimate Edition includes: - The Crew® - The Crew® Wild Run expansion - The Crew® Calling All Units expansion - The Season Pass
Genre:
General information
Release date:

November 29, 2016

Description:

The Crew Ultimate Edition includes: - The Crew® - The Crew® Wild Run expansion - The Crew® Calling All Units expansion - The Season Pass

Rating :

Language, Mild Blood, Mild Suggestive Themes, Violence

Language:

Eng, Fra, Ita, De, Spa, Cze, Dan, Nl, Fi, Jap, Nor, Pol, Por, Swe

Platforms:

PC (Digital), PS4 (Digital), Xbox (Digital)

Genre:

Activation:

Automatically added to your Ubisoft Connect for PC library for download.

PC conditions:

You need a Ubisoft account and install the Ubisoft Connect application to play this content.

Anti-Cheat software:

BattlEye anti-cheat software automatically installed with this game, you will not be able to launch the game if you have uninstalled it.

Multiplayer:

Yes

Single player:

Yes
© 2013 Ubisoft Entertainment. All Rights Reserved. The Crew logo, Uplay, the Uplay logo, Ubi.com, Ubisoft, and the Ubisoft logo are trademarks of Ubisoft Entertainment in the US and/or other countries. The "PS" Family logo is a registered trademark and "PS4" is a trademark of Sony Computer Entertainment Inc. Software platform logo (TM and ©) EMA 2006..General Motors Trademarks used under license to Ubisoft Entertainment.Dodge, Ram and HEMI are trademarks of Chrysler Group LLC. Dodge Challenger, Dodge Charger and their trade dress are used under license by Ubisoft. © Chrysler Group LLC 2010.The trademarks, copyrights and design rights in and associated with Lamborghini vehicles are used under licence from Lamborghini ArtiMarca S.p.A., Italy.
General information
Operating System

Windows 10

CPU

Intel Core2 Quad Q9300 @ 2.5 GHz or AMD Athlon II X4 620 @ 2.6 GHz (or better)

Graphics

NVIDIA GeForce GTX260 or AMD Radeon HD4870 (512MB VRAM with Shader Model 4.0 or higher)

RAM Memory

4 GB RAM

Storage

18 GB
CPU

2.5 GHz Intel® Core™2 Quad Q9300 or 2.6 GHz AMD Athlon™ II X4 620 (2.66 GHz Intel® Core™ i5-750 or 3.0 GHz AMD Phenom™ II X4 940 recommended for 30FPS / 3.4 Ghz Intel® Core™ i7-2600K or 3.6 Ghz AMD FX-8150™ recommended for 60FPS)

Graphics

512 MB DirectX® 11–compliant with Shader Model 4.0 or higher (see supported list)*

RAM Memory

8 GB RAM

Storage

18 GB

Additional Notes

Supported Video/Graphics Cards at Time of Release: AMD Radeon™ HD 4870 / 5000 / 6000 / 7000 / R7 / R9 series, NVIDIA® GeForce® GTX 260 / 400 / 500 / 600 / 700 / TITAN series
PC Specs