Alcohol Reference, Language, Mild Violence, Tobacco Reference
In-Game Purchases, Users Interact
Anno 1800 Season 4 Pass
dlc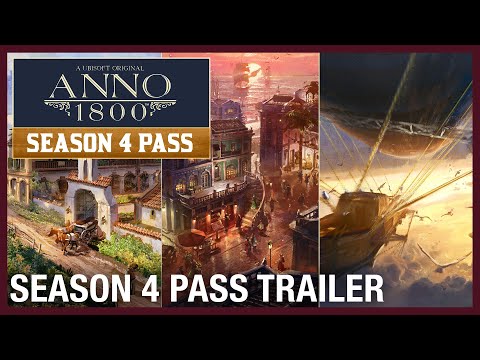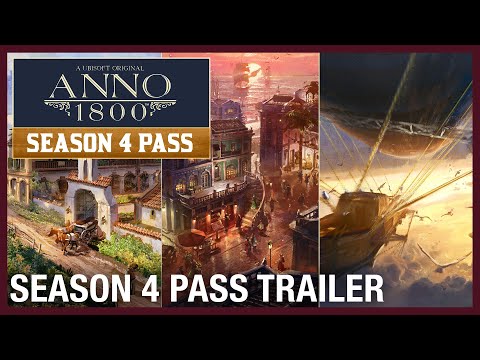 Enrich your Empire with three new DLCs in the Season 4 Pass and continue your story in the age of Industrial Revolution!
Genre:
General information
Release date:

March 29, 2022

Description:

The Anno 1800™ Season 4 Pass includes the following three DLCs that each come with at least one scenario that introduces new challenges and gameplay experience. Plus, unlock a bonus of three exclusive

Ornaments to beautify your cities. DLC 1 - SEEDS OF CHANGE: Revolutionize the agricultural sector of the New World by building a modular Hacienda and discover new alternative productions. DLC 2 - EMPIRE OF THE SKIES: Elevate logistics and warfare to new heights by using airships for transport and conquer your opponent's islands. DLC 3 - NEW WORLD RISING: Experience the industrial and economic boom of the New World firsthand and discover a new population tier, as well as additional islands that allow you to expand your empire further.

Rating :

Alcohol Reference, Language, Mild Violence, Tobacco Reference

In-Game Purchases, Users Interact

Genre:

PC conditions:

You need a Ubisoft account and install the Ubisoft Connect application to play this content.

Anti-Cheat software:

BattlEye anti-cheat software automatically installed with this game, you will not be able to launch the game if you have uninstalled it.
© 2022 Ubisoft Entertainment. All Rights Reserved. Anno 1800™, Ubisoft and the Ubisoft logo are registered or unregistered trademarks of Ubisoft Entertainment in the US and/or other countries.
General information